We believe that E-Safety is the responsibility of the whole Trust community, and everyone has a responsibility to ensure that all members of the community are able to benefit from the opportunities that technology provides for learning and teaching.
We believe that the key to developing safe and responsible behaviours online, not only for students but everyone within our community, lies in effective education. We know that the internet and other technologies are embedded in our students' lives, not just in school but outside as well, and we believe we have a duty to help prepare our students to safely benefit from the opportunities the internet brings. We aim to deliver this through a cross-curricular curriculum, and will incorporate E-Safety into appropriate areas of the curriculum.
This page aims to point our parents/carers and students to useful information regarding E-Safety.
If you have any concerns regarding E-Safety or Safeguarding in general, please speak to Miss D Roper , Designated Safeguarding Lead.
What Parents Need to Know About...
The Impact on Dual Screening
I think the jury is still out on this one, different research projects have given different results but what does appear to be common is the increasing use of screens for any purpose is leading to greater health issues due to a more sedentary lifestyle. I'm not sure we need research to tell us that, but what we do need to understand more is whether dual-screening is having an impact on concentration, e.g. multi-tasking. Lots of people think they can do two things at once but the reality is that only a tiny percentage of the population can multi-task effectively, for example doing homework whilst watching or listening to the TV.
Internet Matters have put together a good article with some advice which you may find useful to send out to parents. Click the button below to access this.
E-safety Charter
At our school we adhere to the e-safety charters to help keep our children safe. The E-Safety Charters were developed to provide children with the basic principles of how to stay safe and be responsible when online.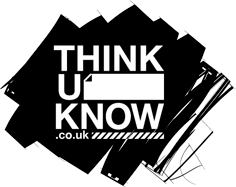 This website, developed by the Child Exploitation and Online Protection (CEOP) Centre, provides information for young people on how to stay safe online.
Each of the parents' topics includes a summary of what's good, what's bad and what parents can do to help their children stay safe.
In all areas of the site, there are prominent links to the CEOP 'report abuse' page where you can make a complaint or report a problem.