At Rawmarsh Ashwood Primary School we promote the fundamental British values of democracy, the rule of law, individual liberty and mutual respect and tolerance for those with different faiths and beliefs. We have clear and rigorous expectations and these values are taught throughout our PSHE curriculum.
We know that we are all special. We can make our own choices about what activities we would like to do. We can talk about our own ideas and opinions.
Within school, pupils are actively encouraged to make choices, knowing that they are in a safe and supportive environment. As a school we educate and provide boundaries for young pupils to make choices safely, through provision of a safe environment and empowering education.
Pupils are encouraged to know, understand and exercise their rights and personal freedoms and advised how to exercise these safely.
Tolerance of different faiths and beliefs
We know that different people might have different ideas or opinions or beliefs to us.
Rawmarsh Ashwood Primary School is situated in an area which is not culturally diverse, therefore we place a great emphasis on promoting diversity with the children. Assemblies are regularly planned to address this issue either directly or through the inclusion of stories and celebrations from a variety of faiths and cultures. Our teaching reinforces this too throughout our equality and diversity strand in the curriculum.
Members of different faiths or religions are encouraged to share their knowledge to enhance learning within classes and the school.
We follow the rules in our school. We understand the consequences of our actions.
The importance of laws, whether they be those that govern the class, the school or the country are consistently reinforced at Rawmarsh.
Pupils are taught the value of the school rules. Pupils are taught the value and the reason behind the rules and the laws, that they govern and protect us, the responsibility this involves and the consequences when laws are broken. Visits from authorities such as local councillors, Police and the fire service help to reinforce this message.
Children in Year 6 learn further about the rule of the law when visiting Crucial Crew.
We have equal rights. We know that we have rights as children.
Children have many opportunities for their voices to be heard. We have a school council which meets regularly to discuss ways of making our school even better. School councillors are voted for by the children in their class at the start of each academic year.
Each child who is interested in standing as a school councillor writes a manifesto and shares with the other children. A secret ballot is held and voting takes places.
We use the Votes for School programme to look at democracy throughout the year with age and stage appropriate scenarios.
We understand and respect the roles of people who help us. We treat everyone equally. We listen to and respect other people's opinions and values.
Mutual respect is at the heart of our values. Children learn that their behaviours have an effect on their own rights and those of others. All members of the school community treat each other with respect.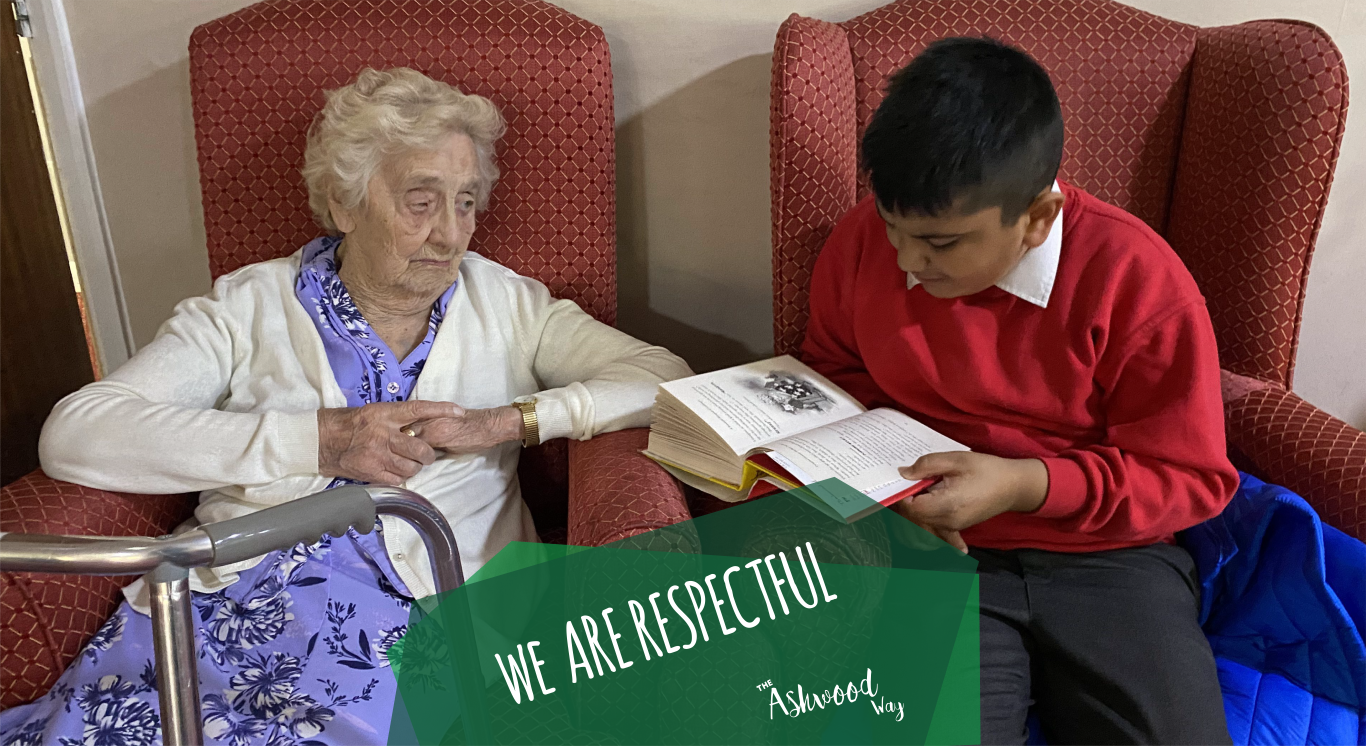 Year 5
Last week, some children from Year 5 made another visit to Broadacres Care Home. Children exchanged stories about their lives, listened to a resident sing,
Read More »