As part of our Ashwood school pledges, we have developed our Active citizenship pledge by having the opportunity to take part in the school council process through school.
We have voted in our classes for who we wanted to represent our classes on our school council. We have a great new team. Our job on school council is very important and we take our role very seriously.
We organise special events in school and make sure that the voice of the children at Ashwood is heard. We contribute to meetings and share our views.
We work with the school leadership team and Governing Body to support school further.
Thank you
Rawmarsh Ashwood School Councillors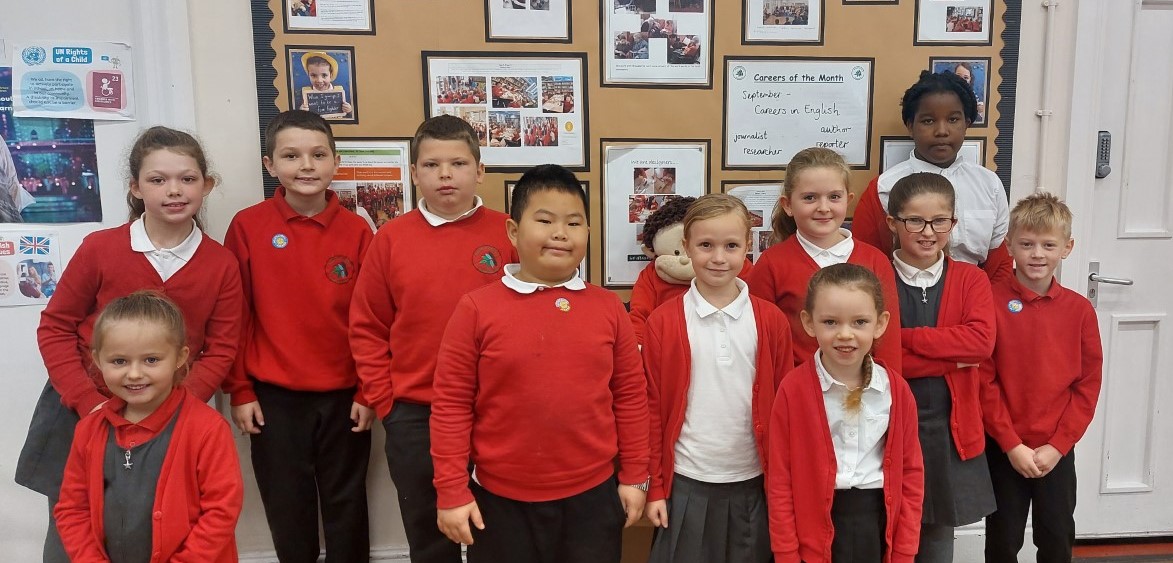 "My favourite author is David Walliams. He writes really interesting books. I like all of this books. I love sewing at home with my mum. When I am older I would love to be a vet so I can help animals. I wanted to be on school council so I can help everyone in school."
"My favourite book is Gangsta Granny because it has lots of fun parts in it. I love playing football. I have taken part in school sports games for basketball and cricket. This was great fun! As a career when I am older I would love to be an archaeologist to discover new things!"
"Julia Donaldson is my favourite author. I also like Oliver Jeffers because I like the book Lost and found. I like playing football at playtime in our new sports area. I love being in goal. As a job when I am older I want to do something in sport."
"I love animals. Cats and dogs are my favourite. Oliver Jeffers is my favourite author and Lost and Found is what I love the most. I want to be a teacher when I am older so I can help lots of children dream big like everyone helps children dream big at Ashwood!"
"I like dancing. Dancing is fun and I love putting my own dance routines together. I want to be a hairdresser when I am older and run my own salon. At Rawmarsh Ashwood we dream big and I always believe in myself and this helps me to do things in my learning."
"I love Roald Dahl books. I like football and this is my favourite sport. I am the WPT councillor and I go to meetings to represent Ashwood. I would love to play football professionally when I am older. I love basketball and would love to represent school in basketball competitions when I am older as well."
My absolute favourite author is Roald Dahl. I want to be a CEO and run my own electrical and manufacturing company as I am interested in engineering and building things.
"I love JK Rowling and I like the Philosopher's Stone the best. I like football and basketball. I play guitar and have guitar lessons at school. It is fun to learn how to play the guitar. Music can help you to manage your feelings and calm you down and relax you. I want to be police officer when I am older because I want to help people. My favourite animal is horses. I would love to have my own horse stables one day!"
"I really like the Hunger Games books. I like the character of Catniss because she is skilled at combat. I am really interested in basketball and boxing. I have represented school in hockey in the School Sports Games and you have to be ready to get the puck to pass. When I grow up I want to be an MBE player because I love basketball so much!"
"I love Enid Blyton as an author. I love The Magic Faraway tree the best because it is really interesting. Enid writes her books with her imagination and it makes you feel really calm as a reader, making you think that you are there and gives you your own mindset. I want to be a professional footballer. I love women's football and want to make it my quest to change the stereotype of football been a sport for males. The Lionesses have really inspired me to help me dream that that could be me up there playing one day. I have represented Ashwood in girls football. We play lots of matches against different schools. I am on the WPT school council and represent Ashwood at meetings across the Trust."
"JK Rowling is my favourite author. I love the Harry Potter books. I like that I can be myself at Ashwood. My favourite subject is English. I have really enjoyed going climbing this year as I got better and better. I love planning my own writing and developing my own thoughts in my writing. I want to be a fashion designer as my future career."
"David Walliams is my favourite author. I love Gangsta Granny as it has funny parts in it all the way through. My favourite subject is maths because you can link it to real life. I have made great progress in maths. I represent school in school sports games and have loved competing in football the best! I didn't use to be that confident in maths but now I am! When I am older I would love to be a life guard."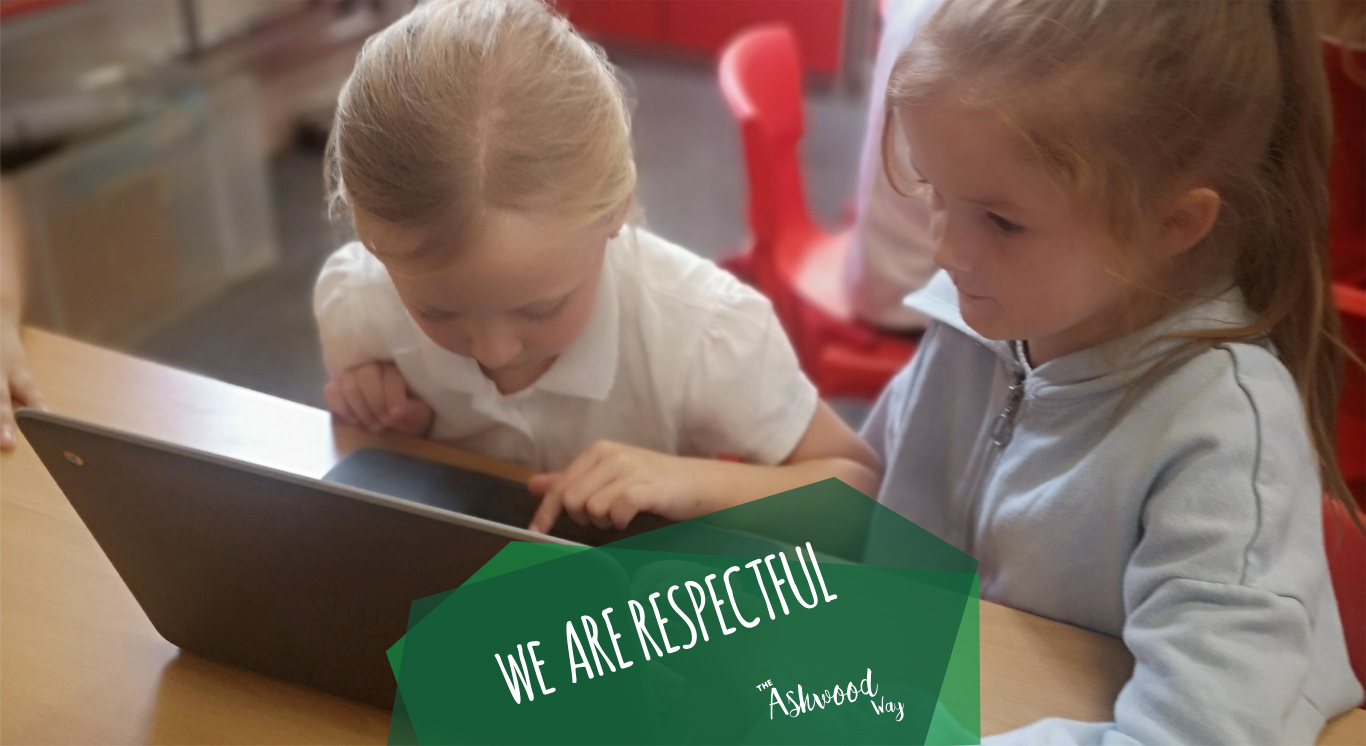 Year 2
Our buddy session this week was based around Maths. Year 2 joined year 4 in their classroom where they explored the world of TT Rockstars.
Read More »
Wickersley Partnership Trust Student Council
Wickersley Partnership Trust recognises the importance of listening and responding to 'student voice' to help shape improvements to the school.
Each Trust school has a representative group of students (School Councillors), elected by their peers, who form the 'School Council'. They play an active role in school – organising events, raising issues and representing the views of their peers with Senior Leaders in the school.
Each School Councillor runs an 'election campaign' annually and their classmates vote for their new class representatives – this is democracy in action!
Wickersley Partnership Trust believes School Councils develop its core values including cooperation, mutual respect and a commitment to diversity and equality.
Wickersley Partnership Trust has a 'Trust Council' which has elected representatives from each of the school-based Councils, likewise, they help shape improvements to the Trust.
The Trust Council meets once every half term at rotating venues across the Trust. During these meetings, the students discuss Trust priorities – what's going well already, and what we could do better in our schools and School Councils.
Charity fundraising is a key aspect of the Trust Council too – the Representatives come up with joint ideas on how we – as a Trust – can ramp up our charitable efforts.
At the end of each meeting, the Trust Council sets an agenda for the School Councils and how they're going to move forward with their fantastic new ideas.
All minutes from the meetings will be shared with the Student Body by Trust Council Representatives and on Wickersley Partnership Trust's website.
The Junior and Senior Trust Councils will also meet once a year at a leadership summit.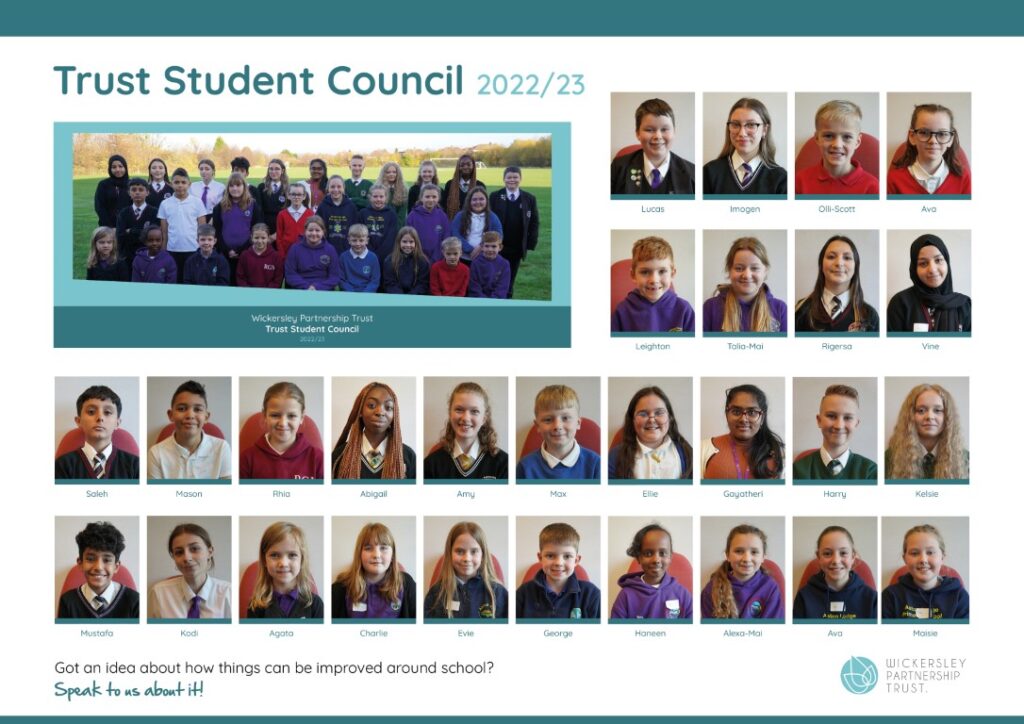 The Trust Council Representatives for 2022/23 are: 
Olli-Scott – Rawmarsh Ashwood Primary School
Ava – Rawmarsh Ashwood Primary School
Evie – Aston Hall Junior & Infant School
George – Aston Hall Junior & Infant School
Ava – Aston Lodge Primary School
Maisie – Aston Lodge Junior & Infant School
Max – Brinsworth Whitehill Primary School
Ellie – Brinsworth Whitehill Primary School
Charlie – Foljambe Primary School
Agata – Foljambe Primary School
Leighton – Monkwood Primary School
Talia-Mai – Monkwood Primary School
Mason – Rawmarsh Sandhill Primary School
Rhia – Rawmarsh Sandhill Primary School
Alexa-Mai – Thrybergh Primary School
Haneen – Thrybergh Primary School
Vine – Clifton Community School
Rigersa – Clifton Community School
Saleh – Clifton Community School
Abigail – Rawmarsh Community School
Amy – Rawmarsh Community School
Lucas  – The Gainsborough Academy
Imogen – The Gainsborough Academy
Mustafa – Thrybergh Academy
Kodi – Thrybergh Academy
Gayatheri – Wickersley School & Sports College
Kelsie – Wickersley School & Sports College
Harry – Wickersley School & Sports College